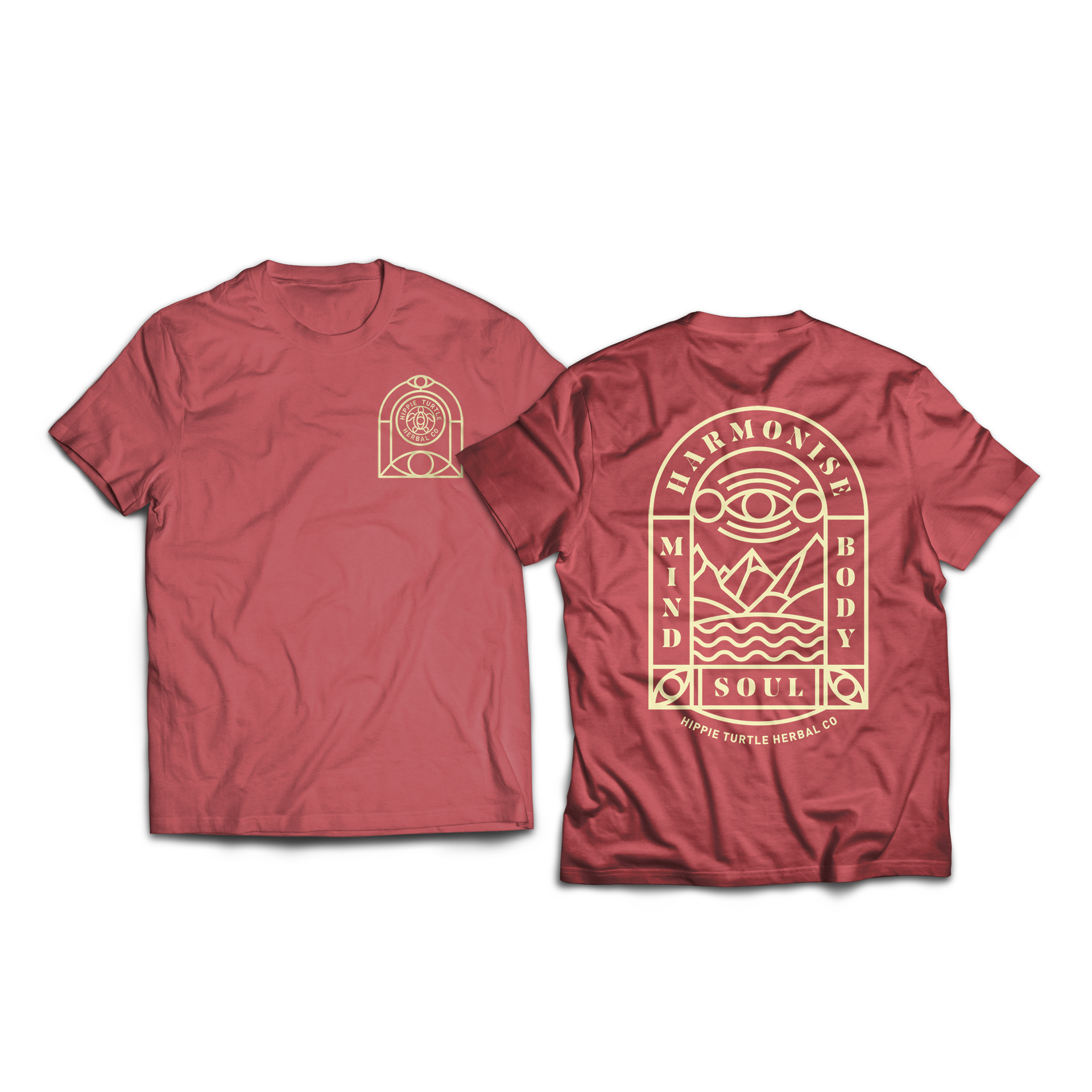 Harmonise | Organic Cotton Short Sleeved T-Shirt
Protecting the planet whilst providing high-quality products is at the heart of our brand. That's why we've mindfully manufactured our T-shirts using 100% organic cotton and eco-friendly ink.

Burgundy short sleeve T-shirt that features a clean, refined design. Casual and comfortable, perfect for everyday adventures.