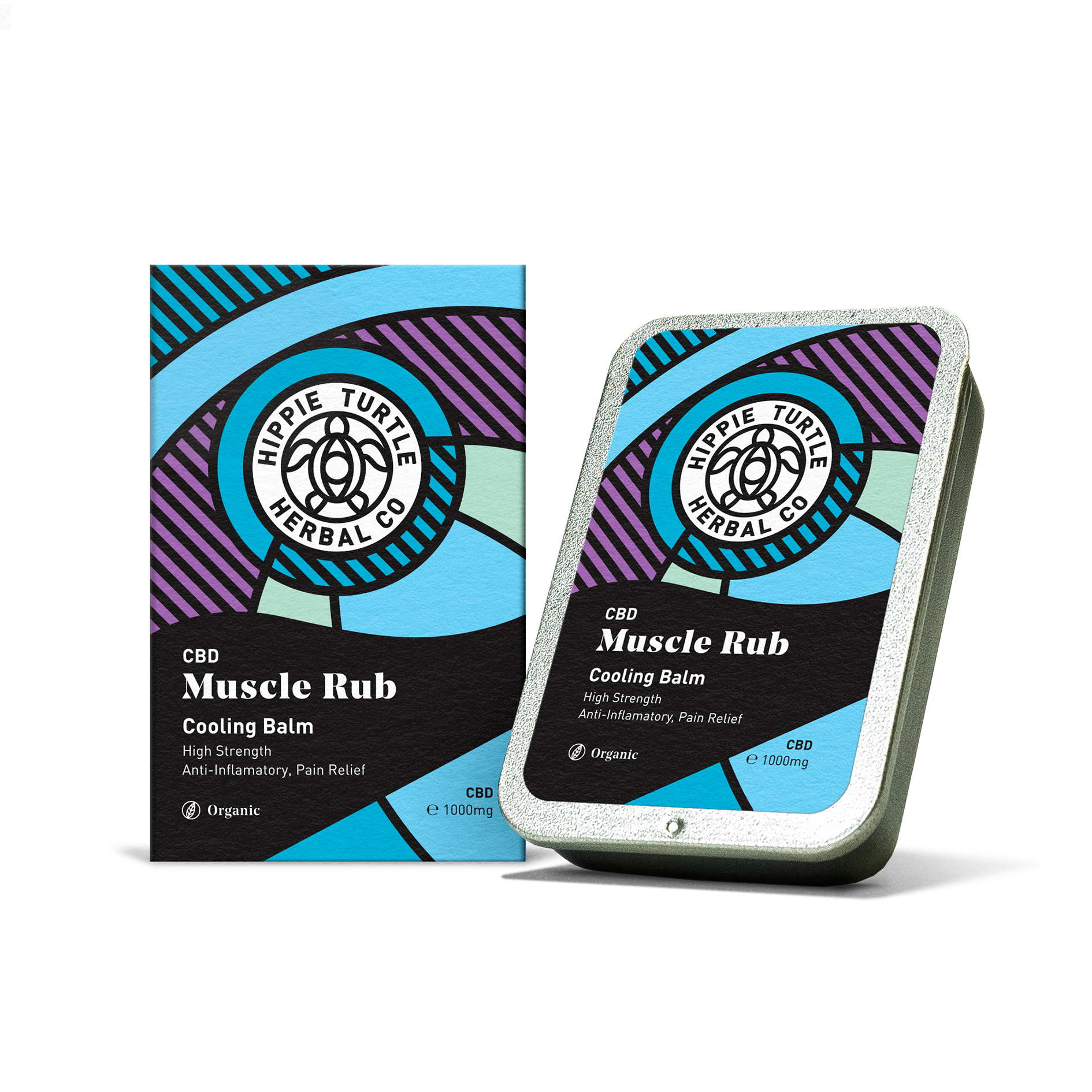 CBD Muscle Rub | High Strength Cooling Balm 1000mg
Our premium CBD Muscle Rub 1000mg CBD Cooling Balm is made with organic butters & anti-inflammatory, natural pain relieving essential oils. Such as menthol & camphor. As well as magnesium to help muscles relax & recover

Description & Key Ingredients

A blend of broad-spectrum CBD and essential oils with anti-inflammatory and pain-relieving properties that can aid in post-workout recovery and specifically target any problem areas.


* Menthol: To create a cooling sensation that can reduce perceptions of pain.


* Camphor: An essential oil from the Camphor tree, added for its anti-inflammatory, antispasmodic, and pain-relieving properties.


* Thyme oil: To add a lovely aroma as well as being antioxidant and antimicrobial.


* Magnesium: To help muscles relax and maintain muscle and nerve function.


* St. John's Wort: A herbal medicine to relieve muscle pains and cramps.


* Arnica: An anti-inflammatory herb used traditionally to reduce bruising and swelling.

This product is available in standard or high strength, containing 500mg or 1000mg of CBD respectively. 
Butyrospermum Parkii (shea) Butter, Carthamus Tinctorius (safflower) seed oil, Cocos Nucifera (coconut) oil, Euphorbia Cerifera (candelilla) wax, tocopherol, cannabidiol, magnesium, menthol, camphor, Thymus Vulgaris (thyme) oil, St John's wort oil, arnica oil, limonene, linalool, geraniol, methyl eugenol, and eugenol.


Broad spectrum CBD extract (<0.02%THC)

Massage a small amount of the balm onto the affected area. 

For external use only.


Avoid contact with eyes, in case of contact rinse with warm water.


Do not use on broken skin.


Do not use if pregnant or breastfeeding.


Store in a cool dry place, exposure to high temperatures could alter the consistency of the balm.